Kelly McGillis from Top Gun is a veteran American actress known for her roles in Witness (1985), Top Gun (1986), Made in Heaven (1987), and The Accused (1988). She left Hollywood at the peak of her career in 2002 and relocated to Pennsylvania and later to North Carolina. She has since been in a few films and several stage productions while keeping a low profile.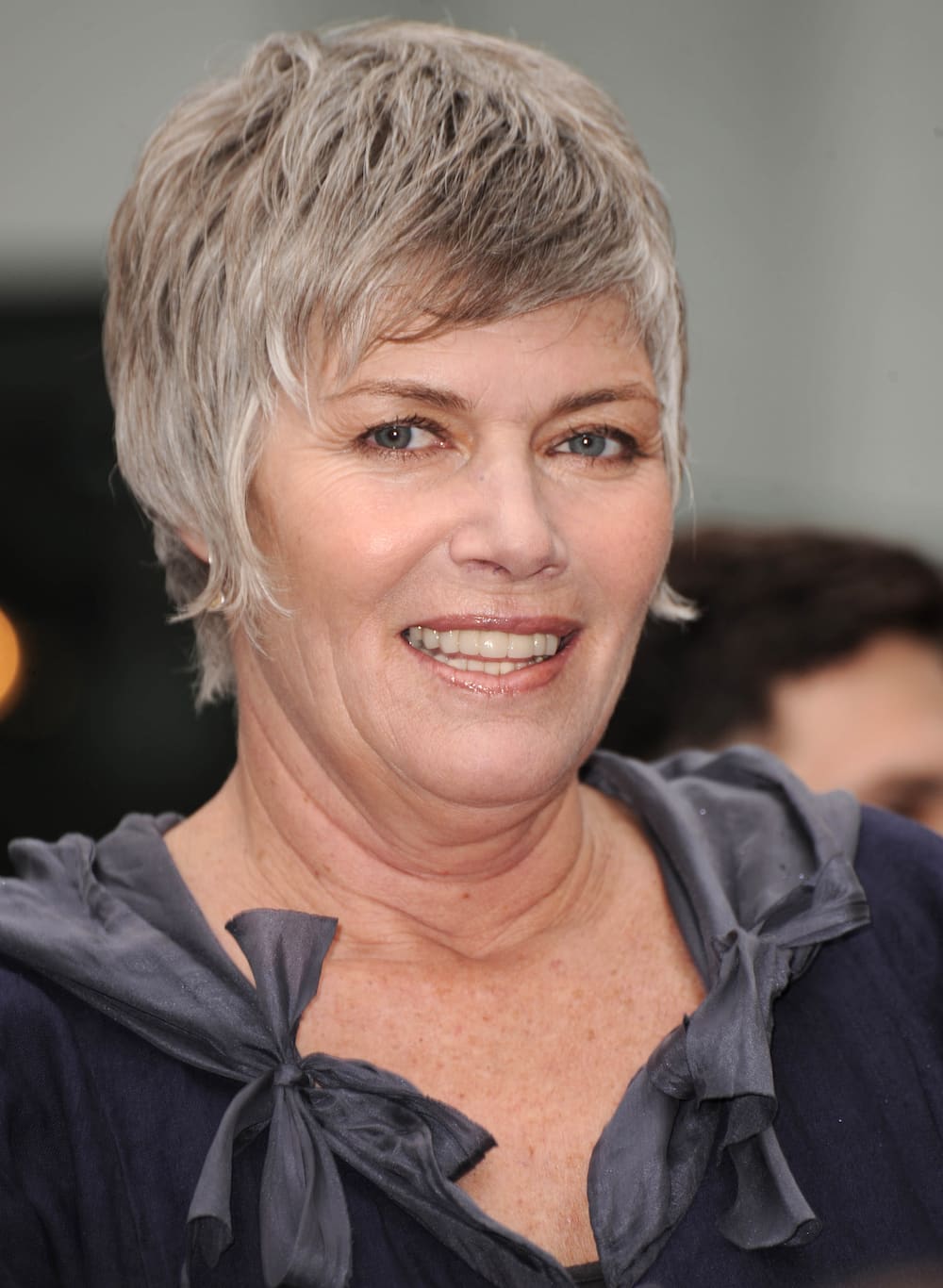 McGillis has been through terrifying and tragic experiences. She was sensually assaulted by two men when she was 24 and had to turn to drugs to escape the trauma. She has been divorced twice, and in 2016, her North Carolina home was invaded.
Kelly McGillis' profiles summary and bio
| | |
| --- | --- |
| Full name | Kelly Ann McGillis |
| Date of birth | 9th June 1957 |
| Age | 65 years in January 2023 |
| Birth sign | Cancer |
| Place of birth | Newport Beach, California, United States |
| Current residence | North Carolina |
| Nationality | American |
| Ethnicity | Mixed Scots-Irish, English, German, and Welsh |
| Kelly McGillis' height | 5 feet 10 inches (1.78 m) |
| Gender | Female |
| Sexual orientation | Homosexual |
| Marital status | Divorced |
| Ex-spouses | Boyd Black (1979 to 1981), Fred Tillman (1989 to 2002), Melanie Leis (2010 to 2011) |
| Children | Daughters Kelsey Lauren and Sonora Ashley |
| Parents | Virginia Joan and Donald McGillis |
| Siblings | Sisters Karen and Kathleen |
| Education | Juilliard School, Pacific Conservatory of Performing Arts |
| Profession | Actress, drugs counsellor |
| Years active | 1976 to date |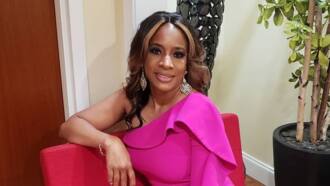 Read also
Kimmi Scott's age, family, occupation, health, profiles, facts, net worth
Kelly McGillis' age and early life
The actress was born on 9th July 1957 in Newport Beach, California, United States, and is 65 years as of January 2023. Her mother is Virginia Joan, a stay-at-home mum, while her father is Donald Manson McGillis, a general medical practitioner.
Kelly is the eldest child, and she has two sisters, Karen (born in 1959) and Kathleen (born in 1961). She has mixed ethnicity, including Scots-Irish, English, German, and Welsh. She dropped out of high school and moved to New York to pursue acting. She later enrolled at Julliard in Manhattan and the Pacific Conservatory of Performing Arts in Santa Monica.
Kelly McGillis' career
She started doing stage performances while still a student at Juilliard School in the 1970s and has since been in numerous Broadway and Shakespeare theatre productions. Kelly made her film debut in 1983 in the comedy-drama Reuben, Reuben as Geneva. In 1985, she landed her breakout role on Witness as Rachel Lapp. Later in 1986, she landed another big role in Top Gun as Charlotte Blackwood, Maverick's love interest.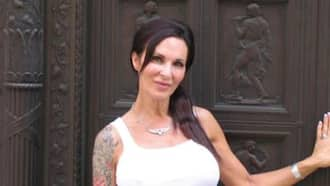 Read also
Who is Tommy Lee's ex-wife Elaine Starchuk? All to know
Kelly McGillis' movies
| | | |
| --- | --- | --- |
| Film | Year | Role |
| Reuben, Reuben | 1983 | Geneva Spofford |
| Witness | 1985 | Rachel Lapp |
| Top Gun | 1986 | Charlotte Blackwood |
| Made in Heaven | 1987 | Annie Packert/Ally Chandler |
| Unsettled Land | 1987 | Anda |
| The House on Carroll Street | 1988 | Emily Crane |
| The Accused | 1988 | Kathryn Murphy |
| Winter People | 1989 | Collie Wright |
| Cat Chaser | 1989 | Mary DeBoya |
| The Babe | 1992 | Claire Merritt Ruth |
| North | 1994 | Amish Mother |
| Painted Angels | 1998 | Nettie |
| Ground Control | 1998 | Susan Stratton |
| At First Sight | 1999 | Jennie Adamson |
| The Monkey's Mask | 2000 | Professor Diana Maitland |
| Supergator | 2007 | Kim Taft |
| The Innkeepers | 2011 | Leanne Rease-Jones |
| We Are What We Are | 2013 | Marge |
| Tio Papi | 2013 | Elizabeth Warden |
| Maternal Secrets | 2018 | Rose Lewis |
| An Uncommon Grace | 2017 | Elizabeth Conner |
| Love Finds You in Sugarcreek | 2014 | Bertha Troyler |
How old was Kelly McGillis when filming Top Gun?
Top Gun filming started in the summer of 1985 when Kelly was 27. It was released about a year later, in May 1986.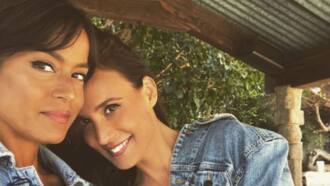 Read also
Who is Lisa Marie Kubikoff? Bio, age, daughter, movies, profiles, net worth
Is Kelly McGillis in the 2nd Top Gun?
No. McGillis portrayed Charlie Blackwood, a flight instructor and Pete Maverick's (played by Tom Cruise) love interest in the first Top Gun. Actress Jennifer Connelly was cast to play Penny, Maverick's new love interest in the 2022 sequel.
Why was Kelly McGillis not in Top Gun?
In a previous interview with Entertainment Tonight, Kelly revealed that the production did not contact her to film the sequel. Joseph Kosinki, who directed the sequel, told Insider that he was not planning on bringing Kelly's character back.
Why did Kelly McGillis stop acting?
The actress did not stop acting entirely, but she left Hollywood in 2002 to focus on her journey to sobriety. She had turned to drugs to deal with trauma. After leaving the limelight, Kelly moved to Pennsylvania with her two daughters and currently lives in North Carolina.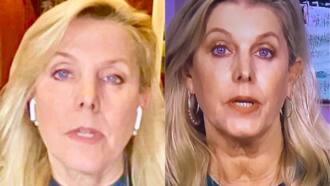 Read also
Cynthia Alksne's biography, age, husband, parents, career, social media
Kelly McGillis' net worth
The Top Gun star has an estimated net worth of $4 million in 2022. She has over 40 film credits and has been in numerous stage productions.
Who is Kelly McGillis' wife?
The actress came out as gay in 2009 and entered a civil union with Melanie Leis, a Philadelphia sales executive, in 2010. They dissolved the union about a year later, in 2011. The actress was previously in straight relationships and has been married twice.
McGillis was with Boyd Black, a fellow Juilliard student from 1979 to 1981. She later tied the knot with Fred Tillman in 1989, but they divorced in 2002. McGillis and Tillman had two daughters, Kelsey and Sonora.
Kelly McGillis' weight loss
When the actress was photographed in 2019, she had a fuller frame and was barely unrecognizable compared with her prime years. She had lost weight and looked smaller and fit when she was seen later in 2022.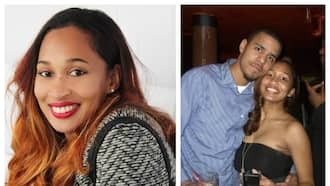 Read also
Biography of Melissa Heholt: Everything to know about J Cole's wife
Did Kelly McGillis get a concealed-carry permit?
Yes! In 2016, she got a permit to carry a concealed gun after being attacked by a stranger in her home in North Carolina. McGillis also revealed that she needed the license after being a victim of previous crimes.
Kelly McGillis from Top Gun seems to be at peace after leaving Hollywood in the early 2000s. Her daughters are now grown-ups, and she has been helping drug addicts recover through counselling.
READ ALSO: Who is Farieda Metsileng? Biography, age, family, TV shows, profiles, net worth
Briefly.co.za published the biography of Farieda Matsileng, a South African actress, VJ, and voice-over artist. She is known for her role as Kandi in Mzansi Magic's Isithembiso.
Farieda portrayed Bettina's character in SABC 1's uBettina Wethu. She gained fame as a comedian before becoming an actress.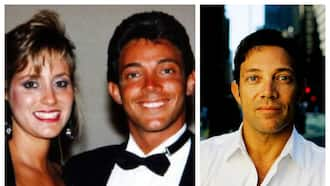 Read also
Denise Lombardo's bio and facts: The untold truth about her divorce
Source: Briefly News
Published by: briefly.co.za